About the Author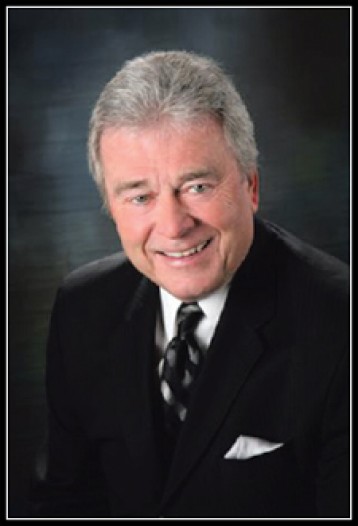 Jerry L. Rhoads, the author has extensive experience in all facets of  health care. He was a consultant that helped implement Medicare and Medicaid in hospitals, clinics, nursing homes and long term care campuses. He is licensed as a Nursing Home Administrator in multiple states and has managed urban, suburban and rural health care facilities. He is a CPA, a Fellow in the American College of Health Care Administrators  and a graduate of Simpson College, in Iowa.

Currently, he and his wife and son own two skilled nursing facilities in Iowa. He has invented, with the help of his son, software for managing the restorative processes for the elderly so they can be returned to the community. The author has also been consultant to State and Federal Government for devising payment methods for health care providers and served on numerous committees developing legislation for long term care and testified before legislative committees as an expert witness.

The author has worked for a large public accounting firm, been a partner in two others and has owned and  successfully run his own businesses for 36 years. During that time he started a CPA firm specializing in health care and added management consulting and software development to the services offered principally to nursing homes and small hospitals. Over the years his expertise in Medicare and Medicaid led to him representing long term care Association members in proposed legislation and quality improvement methods for the operators of those businesses. He has written extensively and presented seminars and national workshops in 22 different states. He has six books published on the subject that he terms Self-Health books, proposing that the solution to funding America's declining health and escalating cost is to have each individual be responsible for making their own health and welfare decisions. By using funds set aside for them in investment withholding accounts they can make their own decisions in preserving their health while preventing chronic diseases that currently rage nationwide. Of course, without a better method than Obama Care, funding the health care benefits for 77 million baby boomers will result in rationing their benefits to younger populations and therefore, the elderly will not receive their entitled Medicare benefits they've paid for.

Jerry and Shari his wife of 53 years now live in Muscatine, Iowa after being displaced to Chicago from 1961 to 2012 and reversing their culture shock back to Iowa to run their two small businesses with their son. In their 70's they have started a new business of restoring the elderly and disabled back to their homes . . . a new version of nursing home care termed Restorative Care. They have four grown children, twelve grandchildren and one great grandson so far. Jerry and Shari believe that middle America is and has been by far the greatest place to live after having consulted with nursing homes in 22 different states dealing with the most regulated business of all time . . . nursing homes. It is their mission to change the punitive and negative disincentives that exist in the Federal and State survey process to a reinforcement approach that allows the small businesses to direct their own version of quality of life not just bureaucratic, arbitrary and capricious interpretations of the quality of care. This will require that the payment methods also be changed to performance based reimbursement using add-on programs and quality incentives utilized by the state of Illinois in the 1980's that Jerry helped implement. For complete coverage of this proposal refer to Jerry's book "The Boomers Are Coming" also published by Xlibris, 2012.